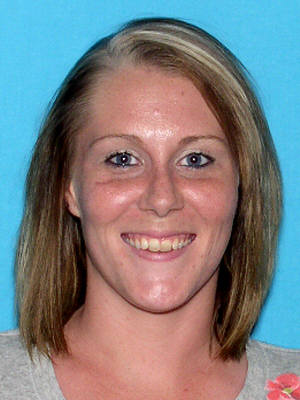 Missing:  Kamrie Cherai Mitchell
Case:  Missing  
Nickname: Reci
Missing From:  Wellborn, FL  
Missing Date:  September 25, 2012  
Race:  Caucasian        Sex:  Female 
Age at Time Missing:  23
Height: 63 in. 
Weight:  130 lb.s
Hair Color:  Brown  
Eye Color:  Blue
Tattoos: She has "Kamrie" tattooed on her left foot, "Grams" and a butterfly on her wrist, and "Layla" with a footprint and Layla's date of birth on her right side.
Scars/Piercings/Unique Marks:  Tongue and ears are pierced.  Kamrie has stretch marks from pregnancy.
Other:  None
Police Agency:  Suwannee County Sheriff's Office, Lt. Tom Warren (386) 364-3454 or Sgt. Chris Fry (386)364-3416
Case Number: 1237472  NamUs MP # 17553
Circumstance:  Kamrie Cherai Mitchell, of Wellborn, the mother of a young child, was last seen in the area of Branford and Lake City at her father's home. She commented to some that she was being threatened. Her family reported the last sighting of Kamrie was on that Sunday, August 25, 2012 at her father's home. Days after missing her, white 4-door 1992 Pontiac Grand Am was found submerged in water with her cell phone and other personal possessions inside. Water searches were conducted but she has not been found.  A man has been arrested and is being investigated regarding her disappearance. He was booked into the jail on Thursday, Sept. 6, 2012 for the Aug. 25, 2012 burglary, armed trespassing and assault at the residence of Kamrie Mitchell's father (where Kamrie, 24, was said to be that night and last seen.)  Police state he is a friend of hers.  Her family did not report her missing until September 2, 2012 as Kamrie had been known by family to disappear from time to time if she was upset, but that she always called her family to check in on her small daughter. The man arrested is also a registered sex offender and is also a suspect in the disappearance of his ex-girlfriend, Heather Ann MacCrossen. The last known contact was a telephone call to her family from a Gainesville, FL, bus station on August 17, 2007.